See You at IFA Berlin with REPART: A Showcase of Innovation and Collaboration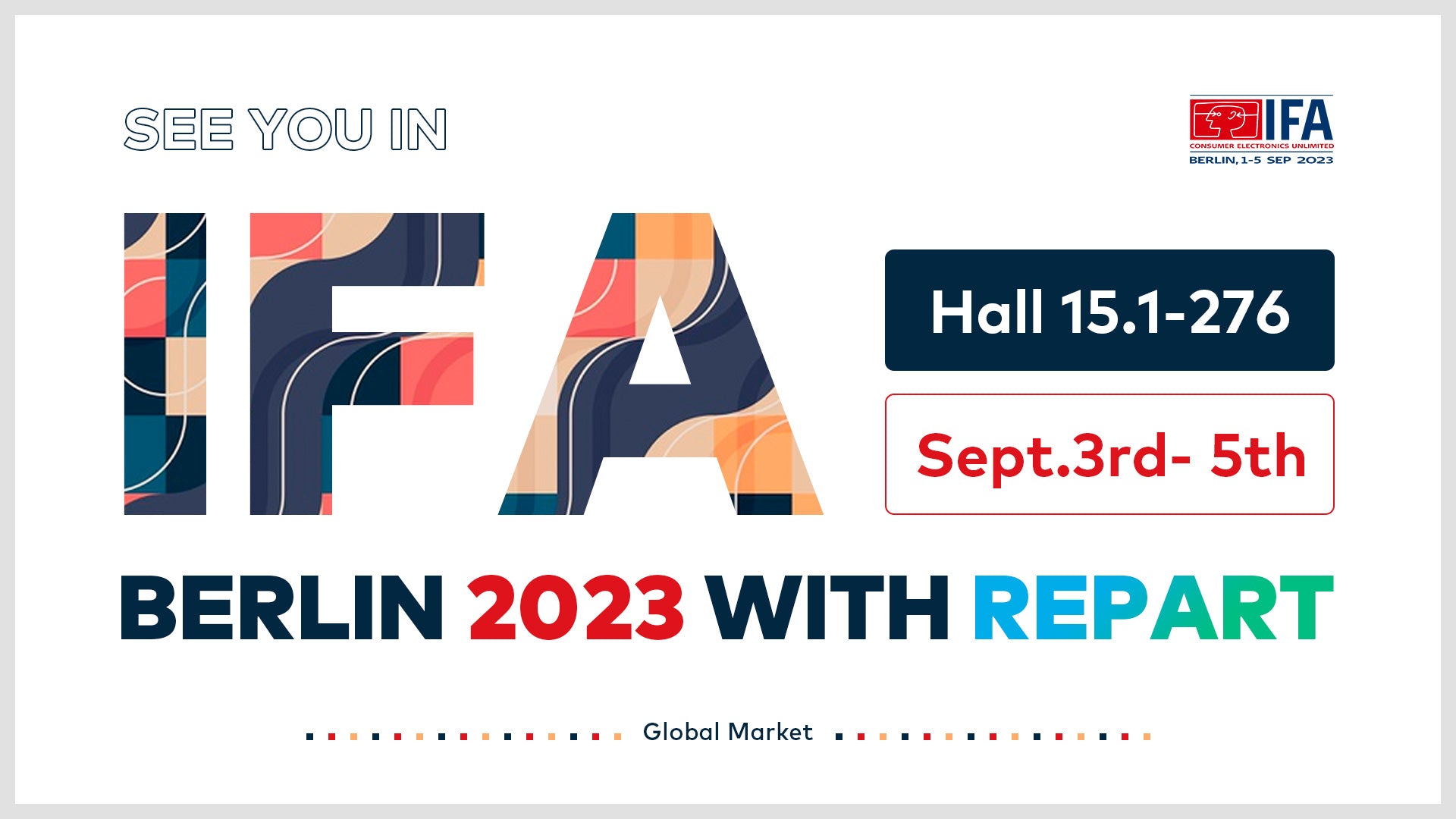 In the bustling landscape of technology and innovation, the name REPART shines bright, bringing its array of aftermarket cell phone parts to the forefront. In an exciting twist, REPART is set to make our mark at IFA Berlin, an event that resonates with tech enthusiasts, marketers, small business owners, and the general audience alike.This article delves into the anticipation building up around REPART's participation at IFA Berlin and explores the significance of this event for both the company and our audience.
The Unveiling of REPART at IFA Berlin
A New Face in the Tech Scene
The curtains are about to rise as REPART, a pioneering player in the realm of aftermarket cell phone parts, prepares to take center stage at IFA Berlin. The event promises to be a melting pot of innovation, where REPART aims to showcase our dedication to delivering quality replacement parts at affordable rates.
Embracing Innovation at IFA Berlin
As the buzz around IFA Berlin continues to grow, REPART positions ourselve as an embodiment of innovation. Its comprehensive range of products, including iPhone screens, batteries, and Android parts, reflects a commitment to excellence in both functionality and design.
The Story Of REPART
A Journey of Research and Development
Behind every successful venture lies a story of diligence and perseverance. REPART's journey to IFA Berlin has been a meticulous one, with our research and development team leaving no stone unturned. The brand takes immense pride in the quality of materials and the unparalleled functionality of our products, all a result of painstaking efforts.
A Fruitful Collaboration
Partnerships are often the catalysts of progress, and REPART's collaboration with REWA Tech stands as a testament to this truth. This strategic alliance has not only fueled innovation but has also set the stage for mutual growth and success. The synergy between the two entities is poised to elevate the customer experience and open new avenues for accessing cutting-edge products.
Addressing Industry Challenges
Overcoming Manufacturer Hurdles
In the realm of cell phones, repair ability is a challenge that REPART aims to address head-on. Many manufacturers design devices with intricate structures, making repairs a complex task. This reality often drives individuals and repair shops to depend solely on manufacturers for replacements. REPART steps in as a solution, offering easily replaceable parts that empower users to regain control over their devices.
Connecting with the Audience
A Platform for Marketers
For fellow marketers, REPART's presence at IFA Berlin offers insights into the potential of collaboration and innovation. REPART's journey serves as a valuable case study in building a brand from scratch and creating a market presence that resonates with diverse audiences.
Small Business Owners' Haven
Small business owners, often at the forefront of innovation, can find inspiration in REPART's story. The brand's commitment to quality and affordability aligns with the aspirations of small enterprises striving to make a significant impact on their industry.
Looking Ahead
Staying Informed with REPART
As the anticipation for IFA Berlin continues to rise, REPART invites enthusiasts to stay updated through our website and social media such as Youtube, Facebook,Instagram and so on. Stay connected to catch a glimpse of the latest products, news, and insights that the company has to offer.
Becoming a REPART Dealer
REPART's journey is not just its own; it's an open invitation to join hands and grow together. The brand is actively seeking dealers worldwide who are passionate about bringing quality aftermarket cell phone parts to their markets. If you're eager to be part of this revolution, don't hesitate to reach out for more information.
Conclusion
In the ever-evolving landscape of technology, REPART emerges as a beacon of innovation and collaboration. Its presence at IFA Berlin signifies a commitment to addressing industry challenges, empowering individuals, and nurturing partnerships that foster growth. As we eagerly await the unveiling at IFA Berlin, the promise of REPART's journey resonates with fellow marketers, small business owners, and the general audience alike.