From Concept to Creation: How REPART Delivers High-Quality Products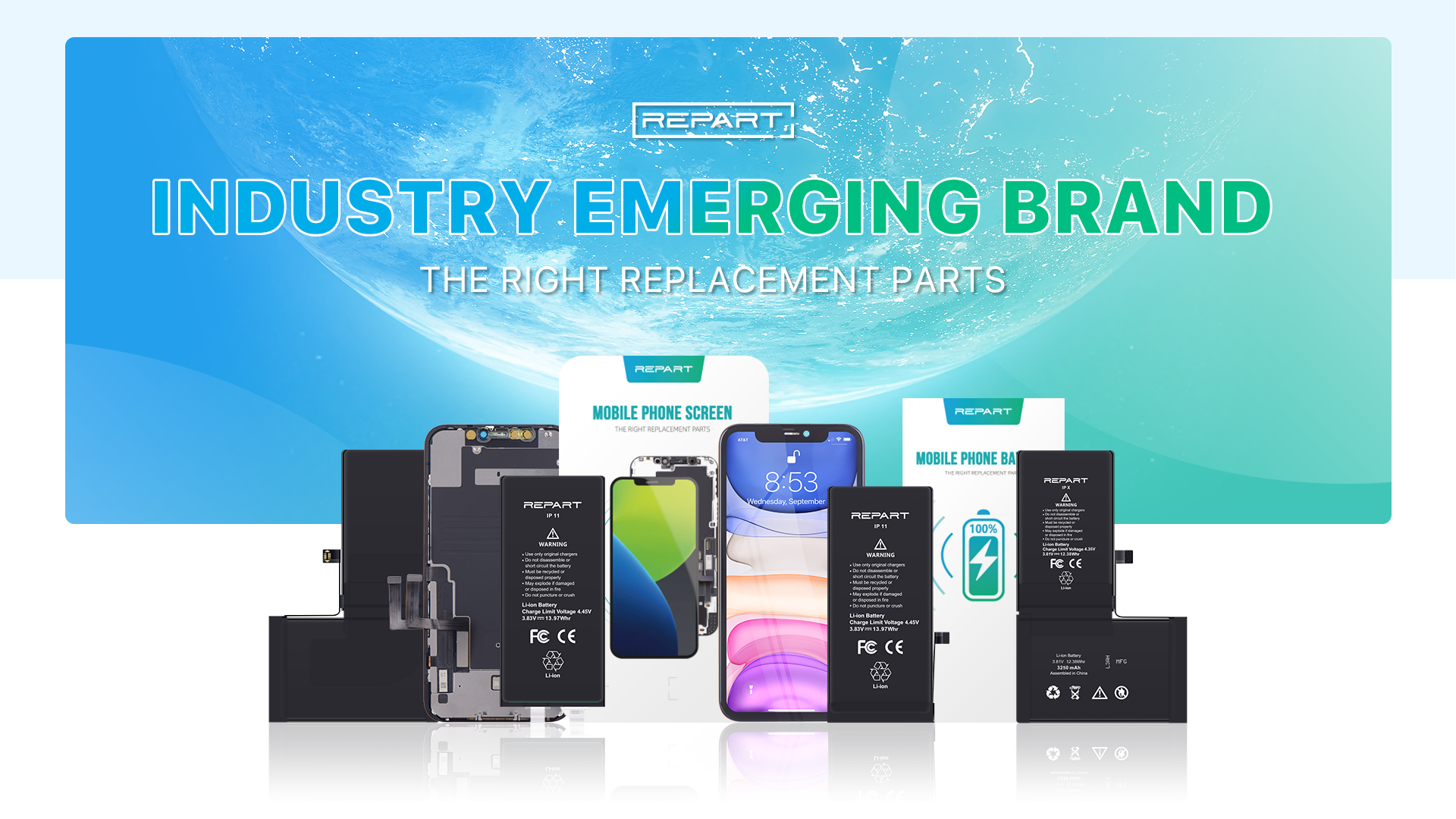 After-sales services and supply chain management have become paramount in today's rapidly growing electronic consumption landscape. However, the absence of standardized production practices and industry norms has resulted in price discrepancies and compromised product quality. It is in response to these frustrations that we, at REPART, have emerged as a pioneering solution provider. With a strong focus on meeting the needs of repair customers worldwide, we leverage the advantages of upstream manufacturers, integrate high-quality raw materials, and establish unified production standards to deliver top-notch products. In this blog post, we will showcase our impressive capabilities, including our industry resources, production capabilities, and team personnel that have made us a trusted name in the market.
Expertise in the Repair Industry
With more than a decade of experience, our founding team possesses an unparalleled understanding of the repair industry. Our expertise is evident in our extensive network of over 5,000 repair business clients spanning over 100 countries. This wealth of knowledge enables us to serve better the unique needs and challenges faced by repair professionals worldwide.
Specialization in Product Research and Development
Our commitment to delivering high-quality products is evident in our specialized process for researching and developing products. We follow a comprehensive product delivery process that begins with product inception, evaluation, and prototyping and culminates in mass production and delivery. This meticulous approach ensures that every product that leaves our facility meets the highest standards of quality and functionality.
Strong Supply Chain
We have established a robust supply chain that ensures consistent quality and cost control. By unifying standards, processes, and procedures in production, we can streamline our operations and maintain better control over product costs. This commitment to maintaining a strong supply chain ultimately results in dependable and reasonably priced products for our customers.
Industry Resources and Production Capabilities
With access to high-quality resources, specialized machinery, and equipment, we are at the forefront of manufacturing excellence. Our comprehensive production process ensures that every step, from material sourcing to final assembly, adheres to the highest standards of craftsmanship. This dedication to quality is reflected in the exceptional products we deliver to our customers.
Experienced Management Team
Our management team boasts extensive industry experience, bringing valuable insights and expertise to the table. Our implementation of standardized processes ensures efficient operations and seamless execution of product development. With their guidance, we are able to navigate the complexities of the market and consistently deliver products that exceed customers' expectations.
Skilled R&D Technical Team
At the heart of our commitment to continuous improvement and innovation is our skilled R&D technical team. With years of experience, this team ensures consistent product quality, reduces material development costs, and updates technical solutions to ensure compatibility and stability. Our commitment to staying ahead of industry trends and emerging technologies ensures that our products remain at the forefront of innovation.
Conclusion
Our journey from concept to creation exemplifies our unwavering commitment to delivering high-quality products to the repair industry and beyond. With our expertise, specialized research and development process, strong supply chain, industry resources, and talented team, we have established ourselves as a trusted brand in the market. As we strive for excellence, we welcome customers to discover our exceptional range of products and personally experience the difference. Partner with us at REPART and embark on a journey toward a world of high-quality, reliable, and environmentally-friendly products.