Introducing REPART Universal Battery Cell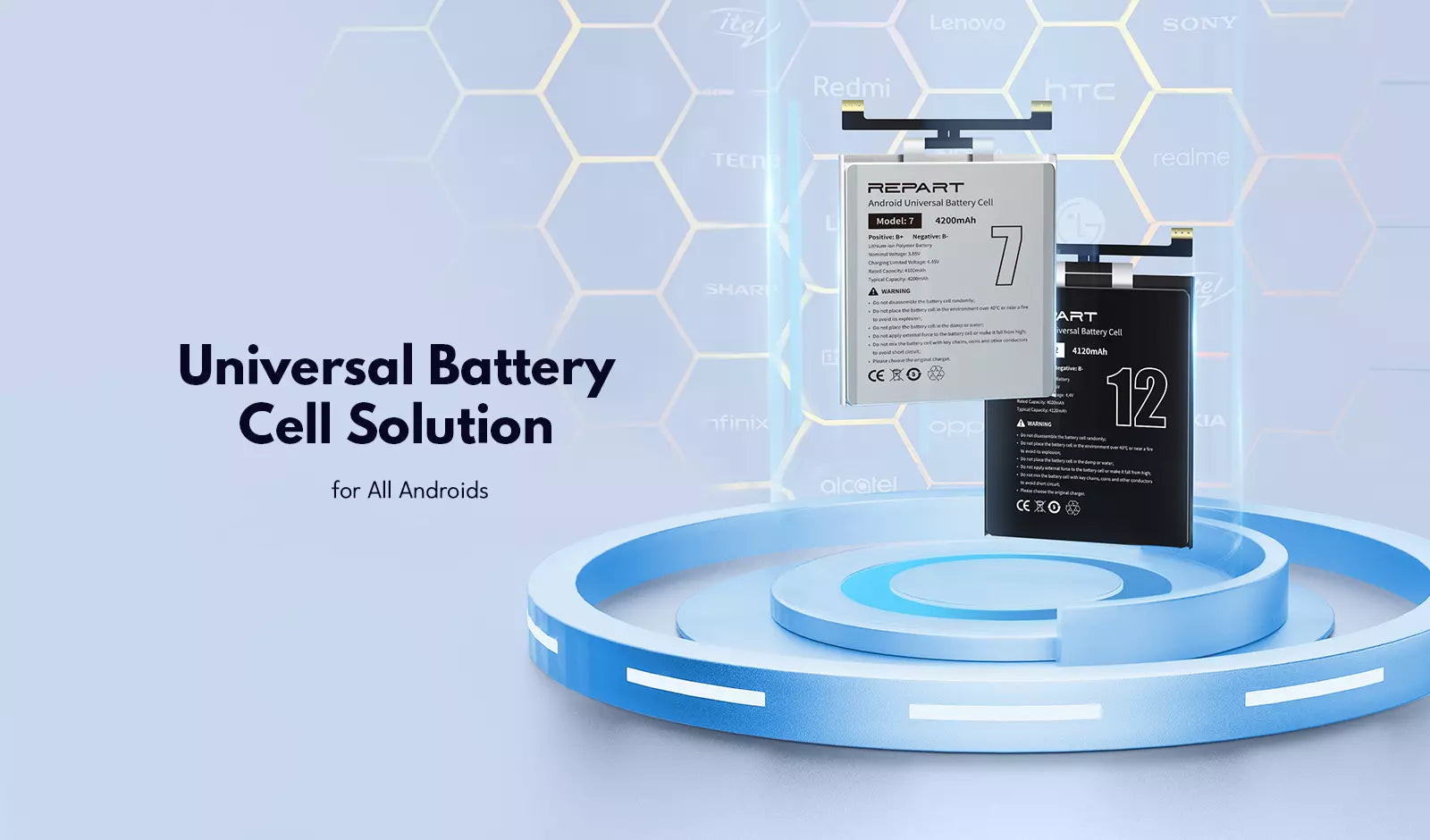 Introducing REPART Universal Battery Cell – the ultimate solution for Android mobile phone battery repair businesses! This innovative new product has been designed to provide convenience and reliability to professionals in the battery replacement industry.
With its versatile and high-quality battery cell, REPART Universal Battery Cell offers a cost-effective solution that guarantees a longer lifespan, enhanced performance, and maximum compatibility with a wide range of Android mobile phones. This cutting-edge technology will enable repair businesses to maintain customer satisfaction while increasing their revenue and staying ahead of the competition. 
With 12 different battery cell models included, this set of products can cover the battery repair needs of over 800 Android phone models, reducing the need for numerous inventory. Our focus on a tier 1 battery manufacturer ensures that you will receive long-lasting, high-quality battery cells for your customers, which have superior safety standards. 
REPART Universal Battery Cell is an excellent investment for repair businesses. You'll receive a full set of tools, a repair guide, and technical support to ensure that you can efficiently maximize your returns. Reduce the risk of inventory obsolescence and waste by stocking this highly versatile product that caters to an extensive range of Android phone models.
Our product is perfect for mobile phone repair shops looking to improve their inventory management process. With our easy-to-operate battery cell models, you can complete any repair job quickly. Additionally, our product's reliability means that your customers will be satisfied and return in the future.
As the global mobile phone market rapidly grows, the repair industry is becoming increasingly necessary. We understand the importance of providing high-quality stock options that cater to diverse repair needs. With REPART Universal Battery Cell, we aim to make repairs more accessible, affordable, and stress-free.